Have you ever wondered about purchasing a diamond in the rough at an affordable price? Then, a Distressed Property for Sale might just be the best thing for you. In today's real estate market, distressed properties are considered as a lucrative opportunity. But the question arises, what actually is a Distressed Property? Well, a Distressed Property is one that has been seized by a bank and is auctioned off to recover the outstanding dues from the owner. In most cases, this happens when a homeowner fails to honor four or more Equated Monthly Installments(EMI) in a row. A distressed property provides homebuyers with an opportunity to enter the realm of competitive markets.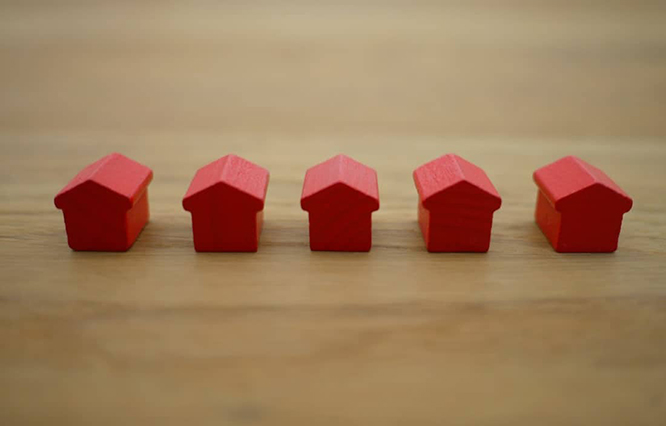 Now, let us take a look at the different types of distressed properties that are available for sale:
Foreclosure: A foreclosed property is the most well-known type of Distressed Property for Sale where foreclosures can only be initiated by the lender. In this case, the homeowner fails to pay monthly mortgage payments, and it is then, that a default notice is filed by the lender. There are some people who purchase homes in preforeclosure, which is that time period when the owner is 90 days past due on payments, while there are some who purchase them at public auctions. This is possible only when the property is fully foreclosed. Remember that if you have undergone a foreclosure, you have to wait for a minimum of 5 years to purchase another property.
Short Sales: When the owner is unable to repay the mortgage and are often in financial distress, it is referred to as a short sale. These properties are sold at a discount- less than the amount owed on a mortgage. Here you should note that no short sale can be executed without the approval of the lender. After the short sale is approved by the lender, and the property is sold, all proceeds go to the lender, and the homeowner is left with nothing and still owing the remaining balance on the mortgage.
REO Properties: These are simply real estate-owned properties that are not sold at the foreclosure auction and are then owned by the banks.
Why Purchase A Distressed Property?
Purchasing a Distressed Property for Sale is considered a great real estate investment, that allows you to generate a healthy profit on a property that is listed below the market value.
Here we have mentioned some of the reasons which advocate in favor of investing in a Distressed Property for Sale.
Low-Priced: The sole reason why distressed properties attract buyers is that they are priced quite below the market value and sellers are looking to make a quick sale. Often, a lender who has the incentive to sell it as soon as possible and get it off their books will list the distressed properties for sale. They are more attainable and are thus a great way to generate money in the real estate market.
Exceptional Return on Investment: Purchasing a Distressed Property for Sale is not only tempting but also provides a significant return on investment. The property might be in the most dilapidated condition, but a few necessary improvements can increase the value of the property in gargantuan proportions.
How To Find Real Estate Cash Buyers In The Market?
One of the best ways to find cash buyers in your market is by using a tool called Listsource. You also have the option of attending foreclosure auctions.
Are you wholesaling real estate? Then, without the aid of cash buyers, you can't close deals
But how do you identify cash buyers in the market? And more importantly, how will you find high-quality cash buyers? Point to be noted that not all cash buyers are created equal.
Here we will be taking a look at the top 2 tried and proven ways to find real estate cash buyers in the market. So, let's start.
Use Listsource: Listsource is typically a database that has tons of real estate Here you can discover homeowners, search for properties, generate leads, and target prospects.
      And yes, you can also find cash buyers here.
Attend Foreclosure Auctions: The majority of people who attend a foreclosure auction are looking for a home to purchase, and that too in cash. A foreclosure auction entails cash to be paid for the property within a very short amount of time, so most of the people going for a foreclosure auction, have access to a score of cash and are quite serious enough about finding good deals that they have taken out of their day in order to attend the auction.
To say in other words, auctions are full of A+ cash buyers.
Final Take:
Are you tight on your budget? Then, a Distressed Property for Sale might just be the best fit for you if you are owning a home. But make sure to conduct due diligence of the property, and an extensive analysis of the historical papers before purchasing a property as that would ensure a clear title.